Tulsa Four Seasons designs, builds and professionally installs sunrooms, solariums, conservatories, greenhouses, patio enclosures, powered screen rooms, energy-efficient windows and entry doors.
We back all of our products and services with expert factory-trained sunroom design consultants, fully insure every project and include a lifetime limited warranty.
For over a quarter of a century, Tulsa Four Seasons has been dedicated to developing the state of the art in sunroom design and innovation. All Four Seasons products are thermally designed to provide maximum comfort from extreme northern climates like Canada and Alaska to extremely hot, dry climates like Arizona and the Middle East.
Four Seasons products have been designed and tested to meet and comply with the toughest building codes throughout the country, from heavy snow loads to extreme wind loads.
Four Seasons' exclusive, patented CONSERVAGLASS SELECT™ has continuously achieved a CBA rating (the highest attainable) by certified independent testing laboratories. The exclusive and proprietary coating is produced under ISO 9001-certified designation from the International Organization of Standards.
In addition, Four Seasons structural frames are all 100 percent thermally broken to stop the transfer of outside temperatures to inside surfaces. Our products are found virtually everywhere in the world, and serve both private and commercial purposes. A partial list of our product uses includes:
Home Additions • Conservatories • Solariums • Greenhouses • Pool Enclosures • Restaurants • Hospitals and Schools
Retail Malls • Office Buildings • ATM Enclosures • Zoo Habitats • Bars & Clubs • Hot Tub Enclosures • Event Centers
SUNROOMS, PATIO ROOMS & CONSERVATORIES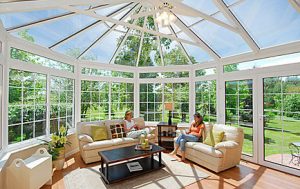 Four Seasons Sunrooms offers discriminating consumers the most choice to meet and exceed the expectations and aspirations of every style and every budget.
Four Seasons has the widest selection of Sunrooms, Patio Rooms and Conservatories in hundreds of standard sizes and configurations with strong aluminum, efficient vinyl-clad aluminum or warm wood interiors.
In addition, all Four Seasons Sunrooms are available with the most advanced glazing product ever designed exclusively for year-round glass room additions: CONSERVAGLASS SELECT™ with Stay-Clean Technology.
ENERGY SAVING WINDOWS & DOORS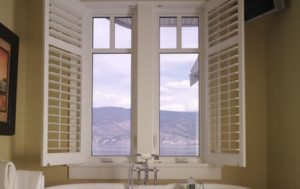 Four Seasons Energy-Saving Windows & Doors are as much a reflection of the people who buy them as they are a testament to unsurpassed engineering. These windows and doors set the industry benchmark for energy efficiency, beauty, security, technology, innovation, quality and reliability.
Your certified Four Seasons dealer is a highly qualified professional who can answer all your questions and help you to design your home with style and elegance in mind. Energy-Saving Windows and Doors by Four Seasons are the modern and smart choice.
PERGOLAS, PATIO COVERS & SCREEN ENCLOSURES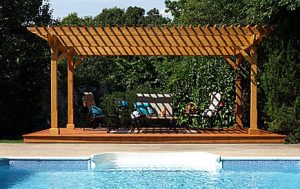 Let Four Seasons transform your home and landscape with one of our beautiful, finely crafted pergolas, patio covers, awnings or screen enclosures.
Add a whole new architectural element to your garden as an inviting gateway, an open cover for your patio or deck or an attractive structure upon which beautiful flowering vines can be trained to grow.
A Four Seasons patio cover, awning or screen enclosure provides elegant protection from the blazing sun and light rains so you can enjoy your patio when others are driven inside.
EQUINOX LOUVERED ROOF SYSTEMS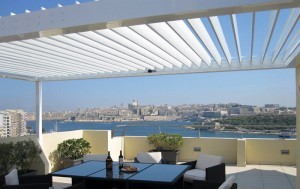 Rain or shine, the new Equinox Louvered Roof system creates an outdoor living space that allows you to take control of when and how you enjoy the outdoors. For more than 50 years, Amerimax Building Products, Inc. has helped homeowners realize more value, space, and enjoyment from their homes by creating desirable and stylish outdoor living spaces enjoyed by all.
The Equinox adjustable roof can withstand the elements year-round with no maintenance, offers shade or sunlight on demand, is completely waterproof when closed and can be remotely operated. Most importantly, the Equinox system is versatile enough to accommodate any architectural style.
Learn More
Schedule a FREE In-Home Design Consultation