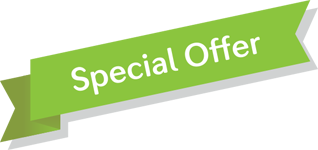 Save up to $2500 on Sunrooms and $1500 on Patio Covers, Motorized Screens and Motorized Pergolas. Some restrictions apply. Minimum purchase required. See store for details.
Build The Best with Tulsa Four Seasons
Four Seasons Sunroom has been proudly made in the USA since its conception in 1974. With over two million square feet of glass installed and hundreds of thousands of satisfied customers, we are ready, willing and able to create the special room that you fall in love with. Adding a sunroom, solarium, patio enclosure, or conservatory may be the best home remodeling you ever do.
This room addition provides year‑round living and can be custom designed to complement your home and fit your lifestyle. Each sunroom, conservatory, solarium, and patio room comes in a variety of sizes, roof and frame designs, and interior material choices. Made with patented Four Seasons' CONSERVAGLASS SELECT™, our sunrooms, patio rooms, and conservatories are designed to be energy efficient and offer high visibility with lower reflectivity. Tulsa Four Seasons offers discriminating sunroom enthusiasts the best in sunrooms, conservatories, and solariums: the most sunroom choices, the highest quality products, and the most professional services.
WHO ARE WE?

Frequently Asked Questions
We offer a space for every dream, a solution for every lifestyle.
No matter which room in your house it might be, we can help you transform it!
ATTIC/DORMER – A private slice of sky for your penthouse.
BATHROOM – Make every bath or shower a spa experience.
BEDROOM – A private retreat for relaxation and romance.
DEN/STUDY – Relax with a good book — and a great view.
DINING ROOM – Fine dining at home (even for coffee and bagels).
ENCLOSED PATIO – The great outdoors – with indoor comfort.
FAMILY ROOM – The center of activity, day and night.
KITCHEN/BREAKFAST – Bring light to the heart of your home.
LIVING ROOM – A living room you'll love to live in.
OFFICE – Office space that makes working a pleasure.
RECREATION ROOM – Hit the treadmill. Or the pool table.
SPA – Your private spa retreat — now available at home.
Visit our new showroom today (address below) to see how your next project will look!
Learn More
Schedule a FREE In-Home Design Consultation